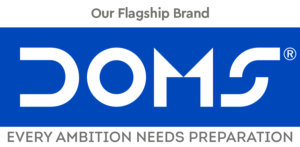 'DOMS' is our flagship brand. The products under the 'DOMS' brand are known for its premium quality and product designing. We sell all products in the scholastic stationery, scholastic art material, paper stationery, hobby and craft, office supplies and kits and combos under this brand. Our 'DOMS' brand tag line, 'Every Ambition Needs Preparation', is intended to create optimistic and progressive thoughts and encourage students, hobby enthusiasts and professionals to discover their talents and enhance their skills. Our label, 'DOMS' is registered with the Trade Marks Registry, Mumbai since 2005.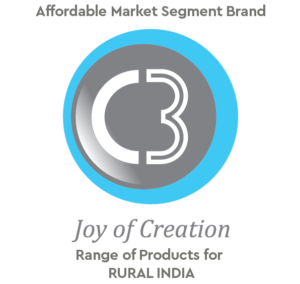 'C3' brand was launched in the year 2012, to capture the affordable market segment. The key product in this category are polymer pencils, which when compared to wooden pencils are slightly cheaper. We introduced other products along with 'C3' polymer pencils, to develop the 'C3' brand. These products include colour pencils, sharpeners, erasers, kits and combos, chalks, and mathematical instruments box. Our label 'C3', is registered with the Trade Marks Registry, Mumbai since March 4, 2019.
Key Sub Brands under the flagship Brand "DOMS"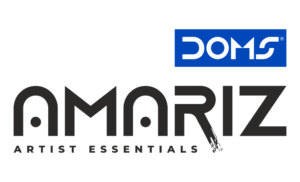 'Amariz' was launched in the year 2022, as a sub-brand under our flagship brand 'DOMS'. We have introduced and continue to introduce fine art products under 'Amariz' with a specific focus towards artists professionals as an end user. We have recently launched art brushes and kneadable erasers under this sub-brand.
Besides boasting a huge presence in domestic circuit, DOMS through its strategic partnerships with F.I.L.A. is associated with many iconic brands of F.I.L.A. that are the most prestigious marks for use in school, art and creative expression.