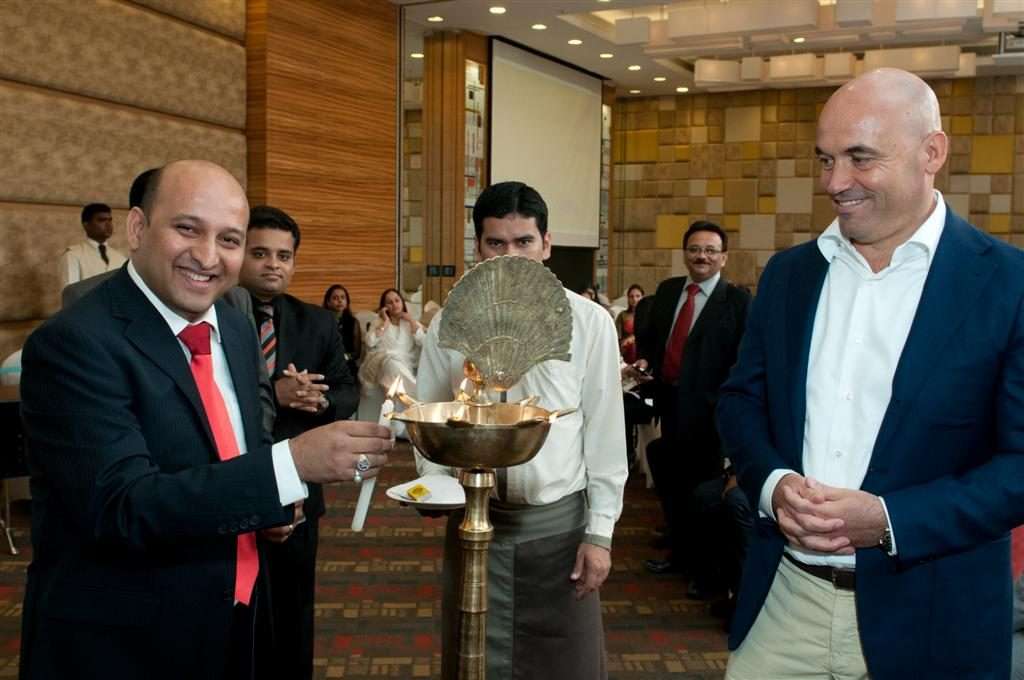 The year 2011-2012 was a transformative year in the journey of DOMS. The Group entered into a strategic partnership with F.I.L.A. – Fabbrica Italiana Lapis ed Affini S.p.A, Italy (F.I.L.A.) – a worldwide leader in stationery industry to partner.
R.R. Industries, RR Group's flagship company was formed in the year 1973 for manufacturing and sale of pencils and crayons by Late Shri Rasikbhai A. Raveshia and Late Shri Mansukhlal Rajani. In 2005, , another partnership firm 'S. Tech Industries' was founded by certain members of our Promoter Group, to primarily undertake the business of manufacturing and sale of polymer based 'scholastic stationery'. In order to streamline our operations and achieve integration of businesses, our Company (then known as 'Writefine Products Private Limited') acquired the business of these partnership firms.
F.I.L.A. (Fabbrica Italiana Lapis ed Affini), founded in Florence in 1920 and managed since 1956 by the Candela family, is a highly consolidated, dynamic and innovative Italian industrial enterprise and continues to grow market share. F.I.L.A. has been listed on EXM – Euronext STAR segment of the Italian Stock Exchange since November 2015. The company, with revenue of Euro 653.5 million in 2021, has grown significantly over the last twenty years and has achieved a series of strategic acquisitions, including the Italian Adica Pongo, the US Dixon Ticonderoga Company and Pacon Group, the German LYRA, the Mexican Lapiceria Mexicana, the English Daler-Rowney Lukas and the French Canson, founded by the Montgolfier family in 1557. F.I.L.A. is an icon of Italian creativity globally through its colouring, drawing, modelling, writing and painting tools, thanks to brands such as Giotto, Tratto, Das, Didò, Pongo, Lyra, Doms, Maimeri, Daler-Rowney, Canson, Princeton, Strathmore and Arches. Since its foundation, F.I.L.A. has chosen to focus on growth through continuous innovation, both in technological and product terms, in order to enable individuals to express their ideas and talent through tools of exceptional quality. In addition, F.I.L.A. and the Group companies work together with the Institutions to support educational and cultural projects which promote creativity and expression among individuals and make culture accessible to all.